Focus Business Services has fully-flexed offices in Malta, Nicosia, Athens, the UK and the Seychelles. All our offices are located in the "heart of the city (business district)" with full access to parking facilities for clients and staff, extensive conference room facilities and are fully equipped to best serve your business needs.
Malta Offices
Address:
2nd Floor
Cornerstone Business Centre
16th September Square
MST 1180 Mosta
MALTA
Telephone:
+356 2338 1500
Fax:
+356 2338 1111
E-mail:
enquiries@fbsmalta.com
Office Hrs.
9:00 am to 6:00 pm – DST + 1 hour UTC/GMT
Parking:
Client parking is available very nearby
Cyprus Offices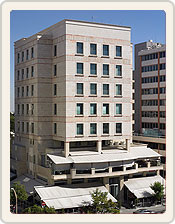 Address:
SEVERIS HOUSE *
9, Archbishop Makarios III Ave.
P.O. Box 22784, CY-1524 Nicosia
CYPRUS
Telephone:
+357 22 456363
Fax:
+357 22 668180
E-mail:
cyprus@fbscyprus.com (central e-mail for international clients)
Office Hrs.
8:00 am to 6:00 pm – DST + 2 hours UTC/GMT
Parking:
Client parking is available
* Our head office is situated in the very heart of the Nicosia (the capital city of Cyprus) business district, at SEVERIS HOUSE, one of the most modern and high-tech office buildings on the island.

United Arab Emirates
Address:
RAK Investment Authority Building
P.O.Box 85674, Al Jazeera Al Hamra
Ras Al Khaimah, United Arab Emirates
Telephone:
+ (971) 7 2020 999
Fax:
+ (971) 7 2020 998
Email:
enquiries@fbsemirates.com
Office Hrs.
9.00 am to 6:00 pm – DST + 4 hours UTC/GMT
Parking:
Client parking is available
Greek Offices
Address:
108 Vasileos Pavlou Avenue
GR – 166 73 Voula
Athens
GREECE
Telephone:
+30 (210) 7475 050-51
Fax:
+30 (210) 7475 055
E-mail:
cyprus@fbscyprus.com (central e-mail for international clients)
Office Hrs.
9:00 am to 6:00 pm – DST + 2 hours UTC/GMT
Parking:
Client parking is available